Opera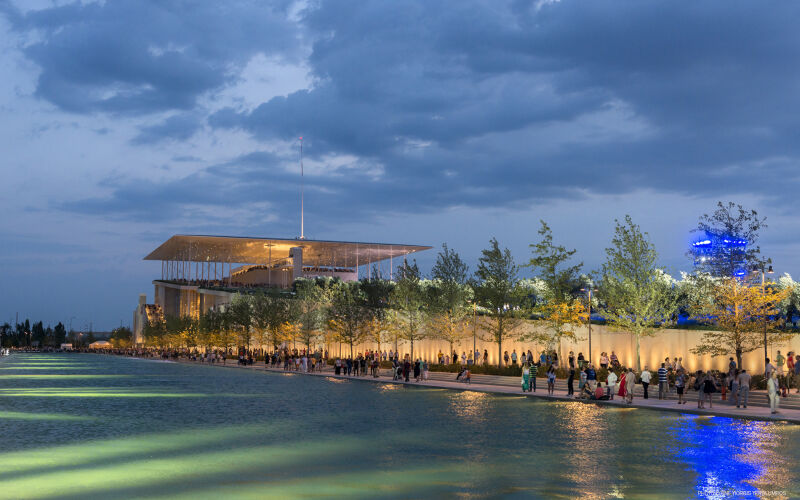 The Greek National Opera
Next broadcasts

Sunday, December 10 at 20:30 on Mezzo Live
Friday, December 15 at 11:15 on Mezzo Live
Thursday, December 21 at 12:30 on Mezzo Live
Program
The latest documentary to be produced by MEZZO presents the multi-faceted output of the Greek National Opera (GNO), with a parallel focus on the longstanding support of its artistic outreach by the Stavros Niarchos Foundation (SNF), whose major endowment made the construction of the house's new facilities at the Stavros Niarchos Foundation Cultural Centre a reality. In addition to the Artistic Director of the GNO Giorgos Koumendakis and the Co-President of the Stavros Niarchos Foundation Andreas Dracopoulos, the documentary also features the internationally acclaimed lead soloists Tassis Christoyannis and Anita Rachvelishvili, GNO Ballet principal dancer Vangelis Bikos, GNO executives Panaghis Pagoulatos, Stella Angeletou, Alexandros Efklidis, and Katerina Petsatodi, GNO Professional Dance School student Konstantina Tsimeka, and former SNF executive Spyros Alexopoulos.
The documentary is directed by Jérôme Dupont, with journalistic oversight by Antoine Pecqueur. Vasilis Louras served as a content consultant.
---
Recording: Greek National Opera | Athens
Director: Jérôme Dupont
Duration: 00:24
Would you like to see this program?