Jazz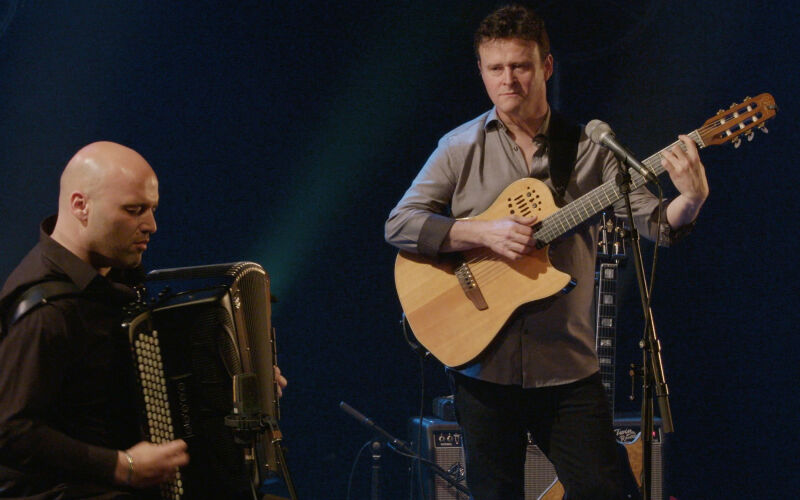 Sylvain Luc 5tet, Jazz sous les Pommiers
Sylvain Luc is without a doubt one of the most brilliant guitarists of the current generation. His insatiable curiosity for the most diverse musical worlds makes his encounter with the Chemirani brothers two astonishing Franco-Iranian percussionists a rare and powerful moment. When he adds Stéphane Belmondo and Lionel Suárez to the trio both of whom are on the look out for dreams and encounters, this atypical grouping of variable geometry becomes a real invitation to travel!
Casting
---
Recording: May 11 2018 - Jazz sous les Pommiers
Director: Laurent Hasse / Thierry Villeneuve
Duration: 01:38
Would you like to see this program?