Jazz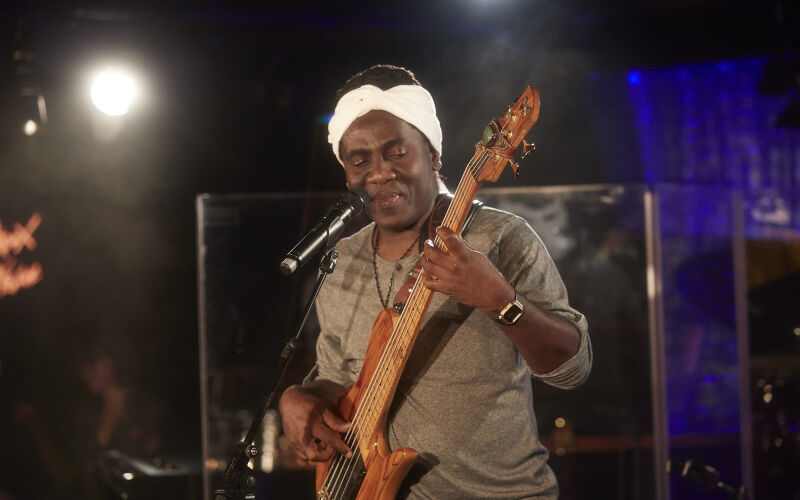 Richard Bona & Mandekan Cubano - Montreux Jazz Festival
Born in Cameroon, singer-composer Richard Bona has enjoyed twenty years of an international career taking him from Paris to New York, from recordings studios to the most prestigious concert halls. Musical partners have included Pat Metheny, Stevie Wonder, Herbie Hancock, Paul Simon and Chick Corea. Admired by fellow musicians and considered to be one of the best bass players in the world, Richard Bona brings jazz and African music ever more closely and universally together.
Casting
Program
Richard Bona & Mandekan Cubano @ Montreux Jazz Festival 2016
---
Recording: July 7 2016 - Montreux Jazz Festival
Director: Marc Schütrumpf
Duration: 01:03
Would you like to see this program?