Jazz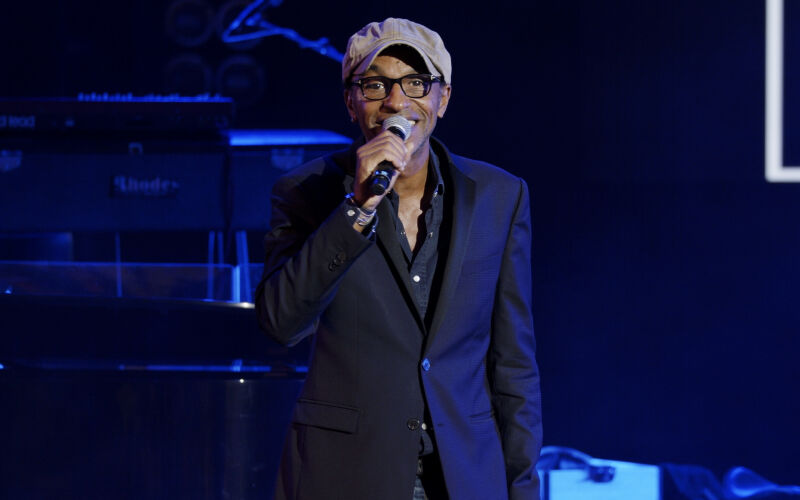 Manu Katché "One Shot Not" - Jazz à Vienne
For more than four years, Manu Katché presented "One Shot Note" on the Arte channel. Everyone remembers with emotion this show which scrolled on the small black screen of our sleepless nights an impressive number of musicians from all musicians from all walks of life who came to play live.
Fortunately, it is his friendly and warm atmosphere that he will recreate on the stage of the Ancient Theater, Manu Katché, it must be remembered, is a huge drummer.
Before his career took on an international dimension, this baguette handler who always gave the impression of dancing behind his drums had left his mark - a unique groove with African roots - alongside Michel Jonasz, Alain Souchon, Stephan Eicher, Laurent Woulzy or even Véronique Sanson.
But it was of course thanks to his participation in Peter Gabriel's cult album, So, that he began to familiarize himself with Anglo-Saxon stars.
So Sting, Tears For Fears, Joni Mitchell, Joe Satriani and Robbie Robertson invited him to play on their record.
Since then Manu Katché has returned to his first love, jazz, through his now historic collaboration with Jan Garbarek, his own albums engraved for the ECM label and, more recently, the superb The Scope. Because what Manu has never hidden is his passion for fruitful encounters, and his desire to bring together the best musicians. For this extraordinary project on the stage of the Théâtre Antique, Manu Katché invites Michel Jonasz, Sophie Unger, Jazzy Bazz, Célia Kameni and Raul Midon!
Casting
Manu katché (Drums)
Patrick Manouguian (Guitar)
Jérôme Regard (Bass)
Elvin Galland (Performer) : claviers | keyboards
Alfio Origlio (Performer) : claviers | keyboards
Program
MANU KATCHÉ "ONE SHOT NOTE"
---
Recording: July 4 2021 - Jazz à Vienne
Director: Fabien Raymond
Duration: 01:03
Would you like to see this program?