Jazz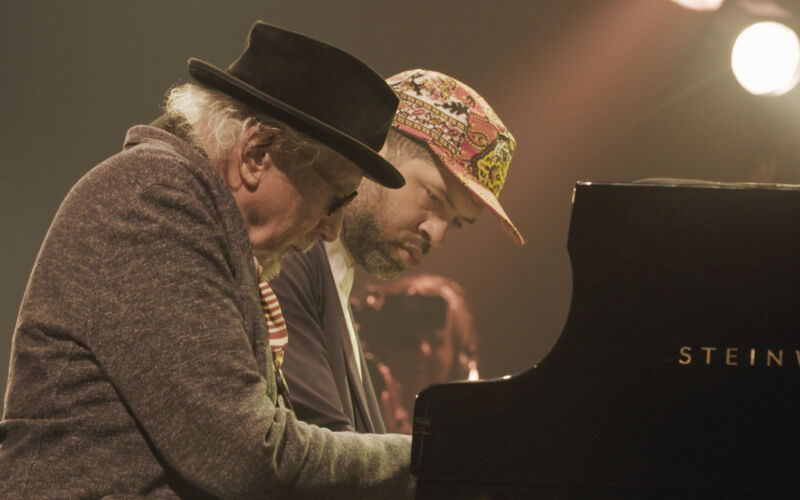 Charles Lloyd & Jason Moran - Jazz sous les pommiers
A lesson of serenity by Charles Lloyd ... who fits today as a giant in the exclusive world of jazz. This duet between a saxophonist among the most lyrical and most daring of his generation and one of today best pianists, shines with its eclecticism , finesse and intelligence. The poetic stroll revisits in a very intimate way a repertoire that mixes Ellington, Gershswin , Strayhorn , the Beach Boys and Dylan, with personal compositions , including a suite in memory of his great-grandmother , sold to a slave trader at the age of ten years. About this repertoire, Lloyd says : "Music has always been for me both inspiration and consolation. The sentiments I would like to share with those who listen to me . "
Casting
---
Recording: May 5 2016 - Jazz sous les pommiers
Director: Thierry Villeneuve
Duration: 01:25
Would you like to see this program?