Jazz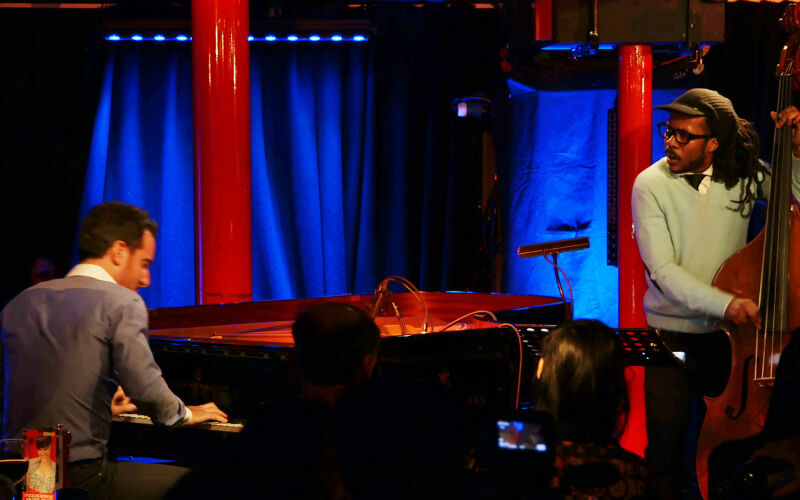 Aaron Goldberg Trio - EFG London Jazz Festival
After graduating from Harvard in 1996, he performed as a sideman and is most associated with saxophonist Joshua Redman. In 2005 and 2006, Aaron toured and recorded with guitarist Kurt Rosenwinkel, appearing on Rosenwinkel's album The Remedy: Live at the Village Vanguard. In 2005 he toured South America with Madeleine Peyroux and spent 6 months performing with the Wynton Marsalis quartet as well as the Lincoln Center Jazz Orchestra.

Goldberg's debut album as a leader was Turning Point. His most recent release is Home, which continues his long-standing musical partnership with bassist Reuben Rogers and drummer Eric Harland. In 2004, Goldberg organized Jazz for America's Future, an historic fundraising concert for Sen. John Kerry; in 2008 and 2012 he organized Jazz For Obama, similar fundraising efforts for President Obama.
Casting
AARON GOLDBERG
Eric Harland
---
Recording: EFG LONDON JAZZ FESTIVAL
Director: Mathieu Mastin
Duration: 00:55
Would you like to see this program?