Opera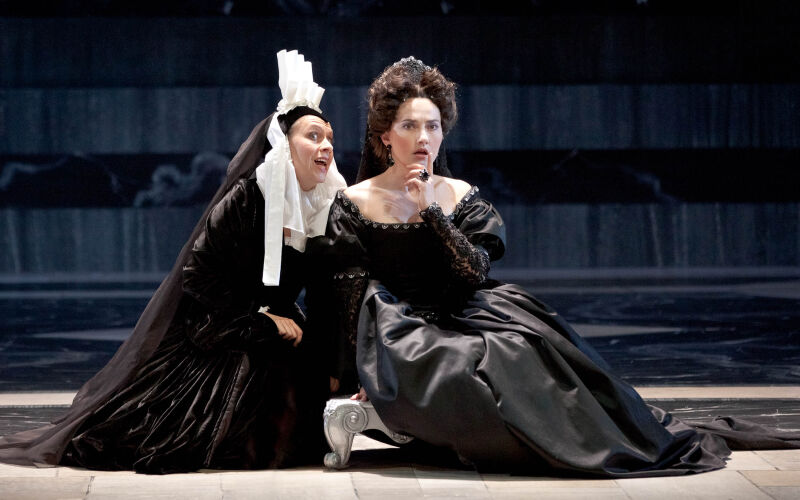 William Christie conducts Atys by Lully at the Opéra Comique
Atys makes his comeback: conducted by William Christie and produced by Jean-Marie Villégier, Lully's opera was a sentation back in 1987, when it epitomized the rediscovery of baroque masterworks. The production's exquisite refinement made a lasting impression; it is being revived today at the Opera Comique.
From the day it was first performed at Louis XIV's court, as was customary, Atys has been called "The King's opera". It was known that the king, who had been closely involved in the preparation of the opera, enjoyed humming some of its airs. It was consequently a triumph when it opened to the public at the Théâtre du Palais Royal in April. Each revival was equally successful, as were the parodies - a clear sign of popularity.
With its elegant form and expressive music, the inventiveness of the dances and the unprecedented dramatic intensity, Atys was also the first opera whose libretto focused on love, and the first Tragédie Lyrique where the hero died onstage. It introduced a poetry of feelings into the theatre of conventions; the sufferings of the nymph Sangaride and the shepherd Atys, the jealousy of the goddess Cybèle and the unforgiving dictates of her cult, illustrate the confusion of young love confronted with a world of intransigeance and sacrifice.
Casting
Les Arts Florissants
William Christie (Conductor)
Jean-Marie Villégier (Stage Direction)
Stephanie D'Oustrac (Mezzo-soprano) : Cybèle
Bernard Richter (Tenor) : Atys
Emmanuelle de Negri (Soprano) : Sangaride
Nicolas Rivenq (Baritone) : Célénus
Paul Agnew (Tenor) : Le Sommeil
Program
Atys
'Tragédie en musique' in a prologue and five acts by Jean-Baptiste Lully (1632 - 1687)
Libretto by Philippe Quinault afters Ovid's 'Fasti'
First performance in Saint-Germain-en-Laye, 10 January 1676
---
Recording: May 21 2011 - Opéra-Comique | Paris
Director: François Roussillon
Duration: 03:15
Would you like to see this program?