Opera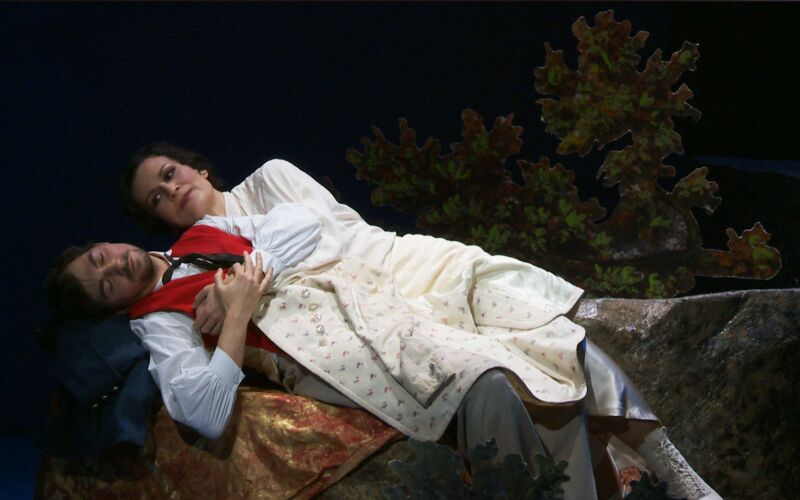 Il Giasone by Cavalli at the Grand Théâtre de Genève
Casting
Cappella Mediterranea
Leonardo García Alarcón (Conductor)
Serena Sinigaglia (Stage Direction)
Valer Sabadus (Countertenor) : Giasone
Kristina Hammarström (Mezzo-soprano) : Medea
Kristina Mkhitaryan (Soprano) : Isifile, Sole
Alexander Milev (Bass) : Ercole
Günes Gürle (Baritone) : Besso
Raúl Giménez (Tenor) : Egeo
Willard White (Bass) : Oreste, Giove
Migran Agadzhanyan (Tenor) : Demo, Volano
Dominique Visse (Countertenor) : Delfa, Eolo
Mariana Flores (Soprano) : Alinda
Mary Feminear (Soprano) : Amore
Program
Il Giasone
Dramma musicale in a prologue and 3 acts by Francesco Cavalli (1602 - 1676)

Act I
Act II
Act III

Libretto by Giacinto Andrea Cicognini.
First performance in Venise, Teatro San Cassiano, 5 January 1649.
Edited by Leonardo García Alarcón.
---
Recording: February 1 2017 - Grand Théâtre de Genève
Director: Isabelle Soulard
Duration: 03:02
Would you like to see this program?