Opera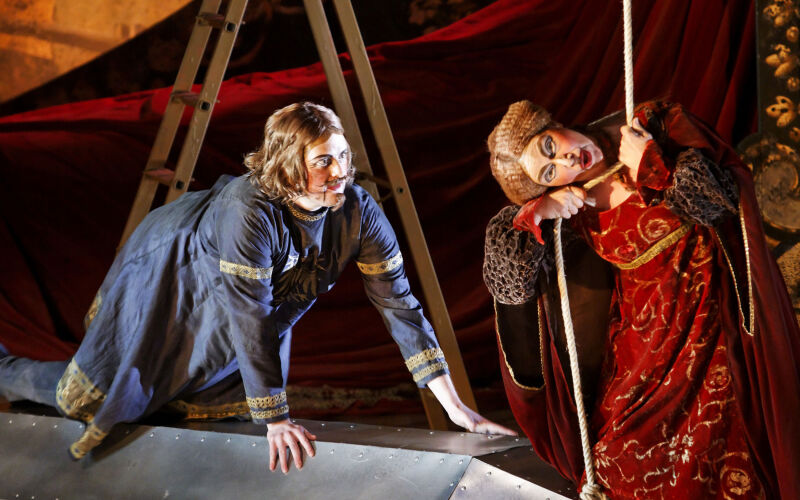 Béatrice et Bénédict by Hector Berlioz at the Opéra-Comique
Renaissance Italy, the grand shores of Sicily, the winds from the sea and war epics, the battles of wits in courts where lords and artists develop a common way of life: romantic reverie during the first centuries of modern history gave numerous masterpieces to the plastic arts and opera. For an idealist coupled with a lover of Italy such as Berlioz, Shakespeare's comedy depicts a long-entertained subject. With this return to sources, Berlioz created a work that reflected him (caustic and tender, sublime and grotesque, sensitive and powerfully lyrical) and one of the most beautiful compositions of the genre.
Casting
Giovanni Calò
David Lefort (Tenor) : Le Messager
Bob Goody
Emmanuel Krivine
La Chambre Philharmonique
Christine Rice (Mezzo-soprano) : Béatrice
Allan Clayton (Tenor) : Bénédict
Ailish Tynan (Soprano) : Héro
Elodie Méchain (Alto) : Ursule
Edwin Crossley-Mercer (Baritone) : Claudio
Jérôme Varnier (Bass) : Don Pedro
Michel Trempont (Baritone) : Somarone
Program
Béatrice et Bénédict
Opéra in two acts by Hector Berlioz (1803 - 1869)
Libretto by Hector Berlioz after Shakespeare's 'Much Ado about Nothing'
First performance in Baden-Baden, Theater der Stadt, 9 August 1862
---
Recording: Opéra-Comique | Paris
Director: Francois Roussillon
Duration: 01:54
Would you like to see this program?