Jazz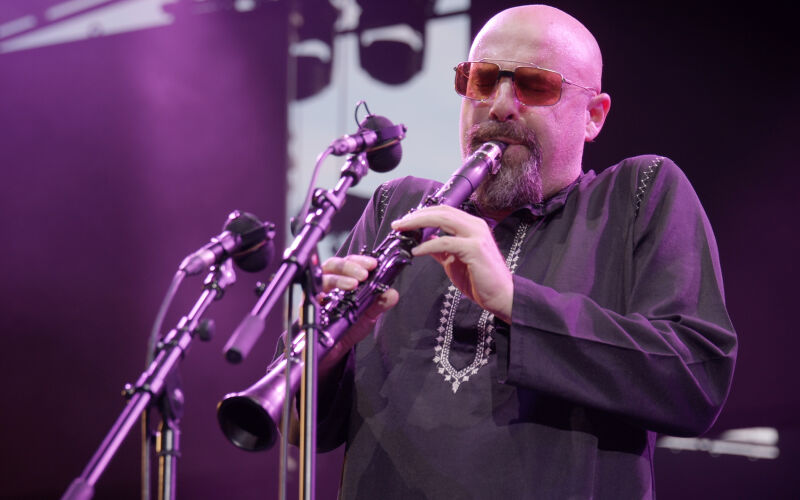 Yom & The Wonder Rabbis | Jazz à vienne
Yom is a talented and inspired clarinet player from Paris who is always exploring an extensive array of musical styles. From the revived Central European klezmer grafted onto jazz and electro music to rock, Americana and contemporary music, this insatiable all-rounder never loses sight of the edges of his musical vision. His debut album, New King of Klezmer Clarinet, came out in 2008. Here he steps into the shoes of his idol Naftule Brandwein with relish. Yom soon stepped away from ready-to-wear to venture into something more bespoke with Unue, an album featuring Wang Li, Ibrahim Maalouf, Denis Cuniot and Farid D. Nouveau then returned two years later with The Wonder Rabbis. At the same time, a series of collaborations with Wang Li, the Chinese mouth harp player, produced the album Green Apocalypse (2012). The clarinet player now wants to move into universality and spirituality. Yom delves into sacred music for inspiration, a central theme running through his duo with Wang Li (album Green Apocalypse), Le Silence de l'Exode and Prière (2018). Last but not least, last year's Lingua Ignota celebrates the mystical saint Hildegard of Bingen. The Wonder Rabbis getting back together is also a chance for Yom to celebrate a decade on stage.

Casting
Yom & The Wonder Rabbis (Performer)
---
Recording: July 11 2019 - Jazz à Vienne
Director: Mikaël Favard
Duration: 00:59
Would you like to see this program?