Jazz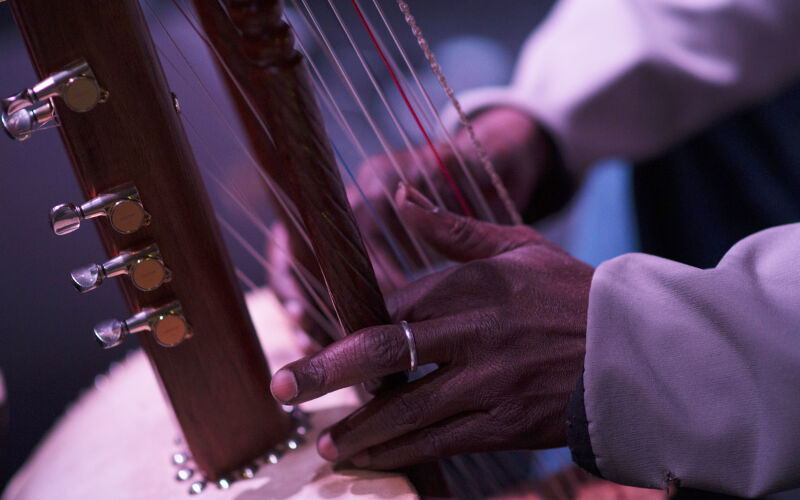 Toumani Diabate & Symmetric Orchestra - Banlieues Bleues
There are rare types of music which, like perfume or spice, can make your head spin and sweep you off your feet at first listen. Toumani Diabaté's music is of this breed. The notes from his kora literally pierce you. In an instant, you are plunged straight into Africa - Mali to be precise - into the heart of a village where even the urban hubbub can't drown out the music ushering inhabitants into a long night of celebration. The Banlieues Bleues Festival offers us a chance to discover this major artist during a concert.
Casting
Toumani Diabate
Symmetric Orchestra
---
Recording: Banlieues Bleues
Director: Guillaume Dero
Duration: 00:49
Would you like to see this program?