Jazz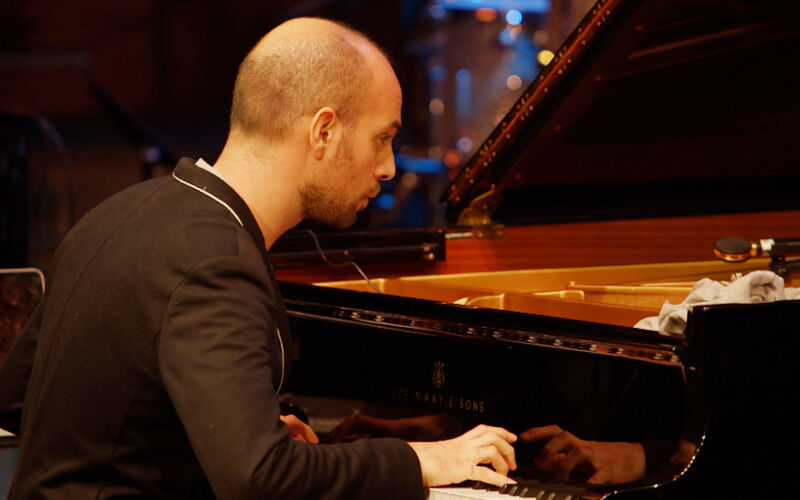 Shai Maestro "The Stone Skipper"
A concert by Shai Maestro is always an unforgettable experience!
At the age of nineteen, Shai Maestro began his career with Avishai Cohen as an accompanist. After a few years performing all around the world, the time for independence came in 2011. Brought up on traditional music, classical and jazz, Shai Maestro polished his pianistic style and his skills as a composer. He also chose the best sidemen: Ziv Ravitz on drums (Lee Konitz, Esperanza Splading...) and Jorge Roeder on the double bass (Roy Haynes, Gary Burton, Julian Lage...). The trio is mesmerizing on record, magical on stage.
In concert or in the recording studio, a mysterious sacred fire sets the piano ablaze. Nothing faked or contrived here, Shai Maestro's trio goes straight to the point. Their exceptional presence, at time minimalistic, or dissonant and exuberant, touches and immediately wins over the audience.
Casting
Program
Shai Maestro, piano
Ziv Ravitz, drums
Jorge Roeder, doublebass
Neli Andreeva, voice
---
Recording: December 6 2016 - Studio 104 - Maison de Radio France
Director: Samuel Petit
Duration: 00:55
Would you like to see this program?