Jazz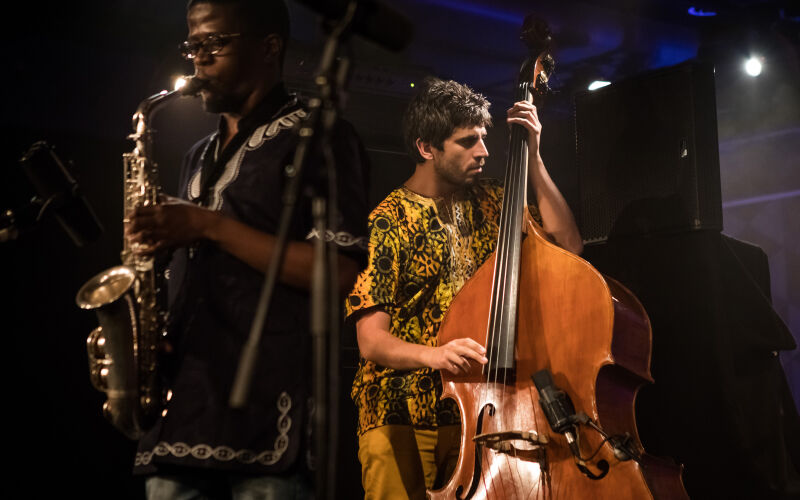 Shabaka and the Ancestors, Montreux jazz festival
Refocusing jazz could be Shabaka Hutchings' mantra. The tenor saxophonist recently went to Johannesburg to soak up South African heritage and to surround himself with the country's best musicians. It led to a celebratory, spiritual sound on the vibrant Wisdom of Elders, recorded in just one day in Johannesburg. The music composed by the saxophonist is primitive, spontaneous, and unpredictable. It's infused with drummer Tumi Mogoros's polyrhythmic beats and the hypnotic sounds of singer Siyabonga Mthembu. British Shabaka Hutchings has Barbadian roots. He's been recognized as a key player on the London jazz scene for a few years now. He got noticed when he brought African and Caribbean sounds to Sons Of Kemet and by playing with the electro-cosmic sounds of The Comet Is Coming.
Casting
Shabaka and the Ancestors (Performer)
Program
Nguni (Shabaka Hutchings, Siyabonga Mthembu)
The Sea (Shabaka Hutchings)
The Observer (Shabaka Hutchings, Siyabonga Mthembu)
Joyous ((Shabaka Hutchings)
Natty (Shabaka Hutchings)
Mzwandile (Shabaka Hutchings, Siyabonga Mthembu)
Chik CHIkka (Lykaty Astatke)
---
Recording: July 12 2018 - Montreux Jazz Festival
Director: Marc Schütrumpf
Duration: 01:32
Would you like to see this program?