Jazz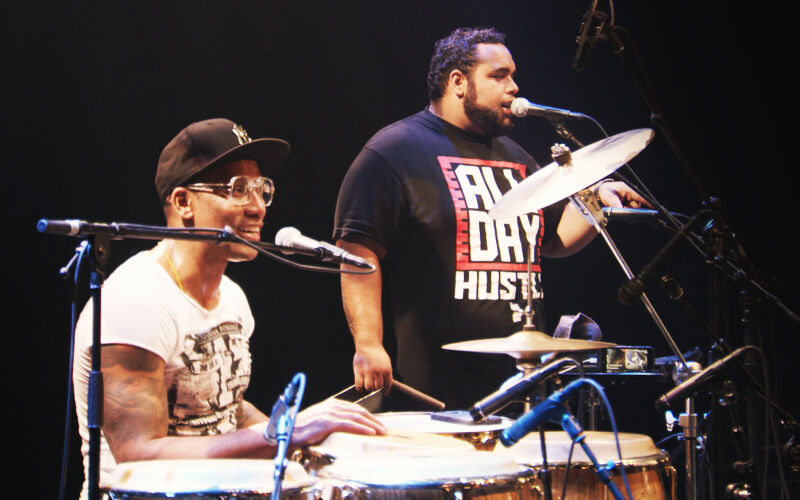 Pedrito Martinez - Banlieues Bleues
The most popular Cuban percussionist in New York brings a fresh new take on latin jazz.
For a long time, this drummer-and-singer, brought up on Batá drums and the Santeria cult in Havana, was an ardent sideman with Bruce Springsteen, Meshell Ndegeocello and Sting.
The following years in residence at a Manhattan restaurant made him the charismatic leader of a fusion quartet.
Deeply attached to the Afro-cuban dance and Yoruba prayers of his youth, Pedrito Martinez fuses them with the soul, pop and rock sounds of New York.
A heady Afro-cuban mix.
Casting
Pedrito Martinez (Performer)
Edgar Pantoja-Aleman (Performer)
Alvaro Benavides (Performer)
Jhair Sala (Performer)
---
Recording: March 15 2017 - Saint-Denis, France
Director: Stéphane Sinde
Duration: 00:55
Would you like to see this program?