Jazz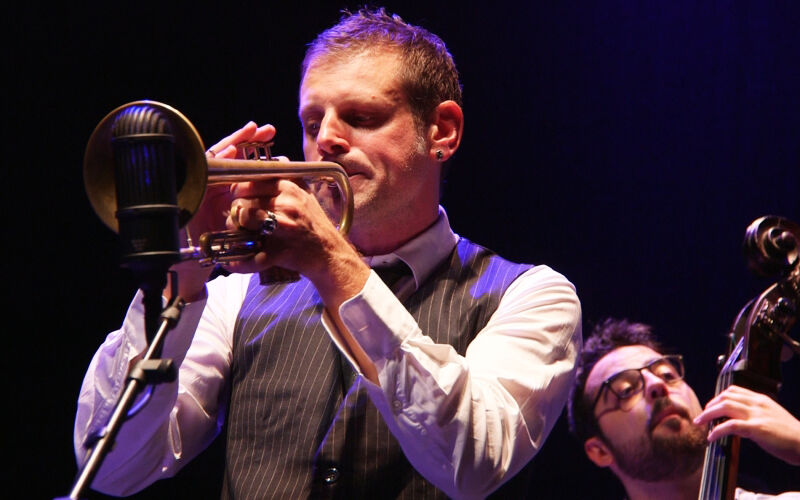 FABRIZIO BOSSO QUARTET & PAOLO SILVESTRI ENSEMBLE "SWINGING DUKE" at Roma Jazz Festival
The ingredients of this tribute to Duke Ellington are extraordinary. Fabrizio Bosso is a great Italian trumpeter, an authentic and worldwide established jazz star: he has already participated in live and studio projects that have gained acclaim and recognition for his huge expressive talent and his impressive technical qualities. Bosso presents a quartet which stars three exceptional musicians sided by the big band, conducted by the eclectic Paolo Silvestri (pianist and film music composer), who has rearranged and revisited Duke Ellington's repertoire especially for this event. The outcome of this mixture is a unique concert, in which quartet and big band with contrasting sounds mingle in unique harmonies where jazz disclose a harmonic world: the immortal hits of a musical genius reverberate in an unexpected and engaging way.
Casting
FABRIZIO BOSSO
PAOLO SILVESTRI ENSEMBLE
---
Recording: Roma Jazz Festival
Director: Lionel Escama
Duration: 00:57
Would you like to see this program?