Jazz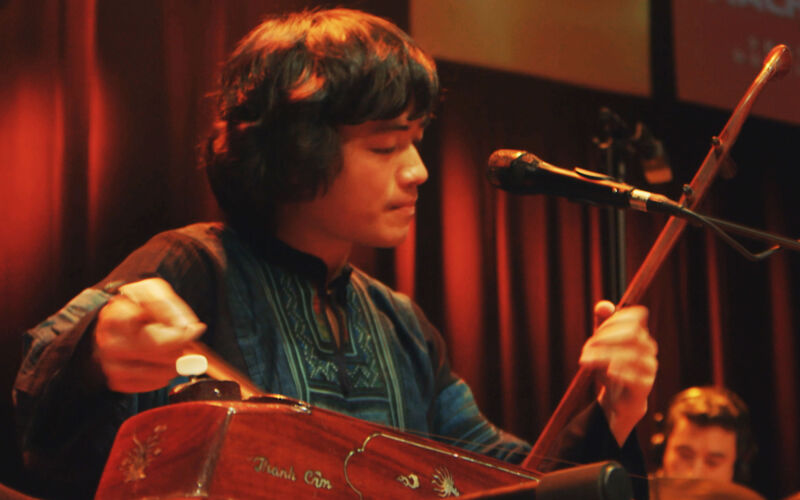 Extended Hanoi Duo - Like a Jazz Machine
The celebrated French-Vietnamese guitarist Nguyên Lê is a masterful, inventive player who has cultivated a wholly unique voice on the instrument, ranking right up there with Bill Frisell, John Scofield, Mike Stern and Allan Holdsworth in the post-Hendrix world of jazz guitar. He has developed a distinctive sound that draws upon rock, funk and jazz as well as traditional Algerian, Indian and Vietnamese styles. His ethereal and colourful music acts like a powerful detonator which every time creates new and unheard soundscapes. On his latest album he teams up with young traditionalist singer Ngo Hong Quang, on lute, Vietnamese fiddle, Jew's harp, to portray "the soul of Vietnam" and its quickening evolution. There are jaunty folkish tunes, temple bells and ethereal melodies, and a storm of electric guitars. Nguyên's life-long friend, the famous Italian trumpeter Paolo Fresu adds elegant Miles Davis-like peaks to a powerful, fauvism-coloured fusion of ancient and modern.

Casting
---
Recording: July 25 2017 - Like a Jazz Machine
Director: Samuel Thiebaut
Duration: 00:57
Would you like to see this program?