Jazz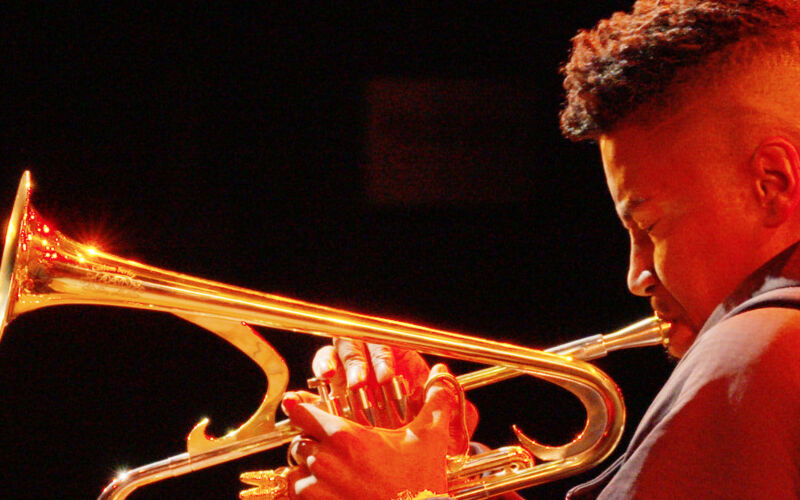 Christian Scott aTunde Adjuah - Jazz à Vienne
Christian Scott embodies the new generation of New Orleans trumpeters, a seminal dynasty that started with the legendary King Oliver and Louis Armstrong and continued with Wynton Marsalis, Terence Blanchard and Nicholas Payton. The trumpeter trained at Berklee College of Music in Boston and his warm tone and unusual round notes are instantly recognisable. After working with McCoy Tyner, Prince, Marcus Miller, Eddie Palmieri, Mos Def, Thom Yorke and Solange Knowles, the musician from Crescent City is now the pin-up boy for jazz fusion. His grandfather is the iconic Big Chief Donald Harrison Sr. who managed four tribes of Black Indians (Christian actually started out in one in 1989). The Louisiana trumpeter's sound straddles hip hop, soul and jazz and he appeared a decade ago with the album Rewind That (2006). He was hit by the full force of Hurricane Katrina and devoted his next record (Anthem, 2007) to portraying the human and cultural disaster. After Live at Newport, he recorded Yesterday You Said Tomorrow in 2010 inspired by the 60s groovy jazz played by artists on the Blue Note record label. Christian Scott is one of a long line of Louisiana artists who have been reinventing jazz music for over a century.
Casting
Christian Scott (Performer)
Max Moran (Performer)
Mike Mitchell (Performer)
Elena Pinderhughes (Performer)
Weedie Braimah (Performer)
Program
Christian Scott, trumpet, Reverse Flugel, Sirenette
Lawrence Fields, piano and keyboard
Max Moran (b)
Mike Mitchell, percussion
Elena Pinderhughes, flute
Weedie Braimah, drums
---
Recording: June 30 2017 - Vienne, France
Director: Fabien Raymond
Duration: 01:00
Would you like to see this program?