Jazz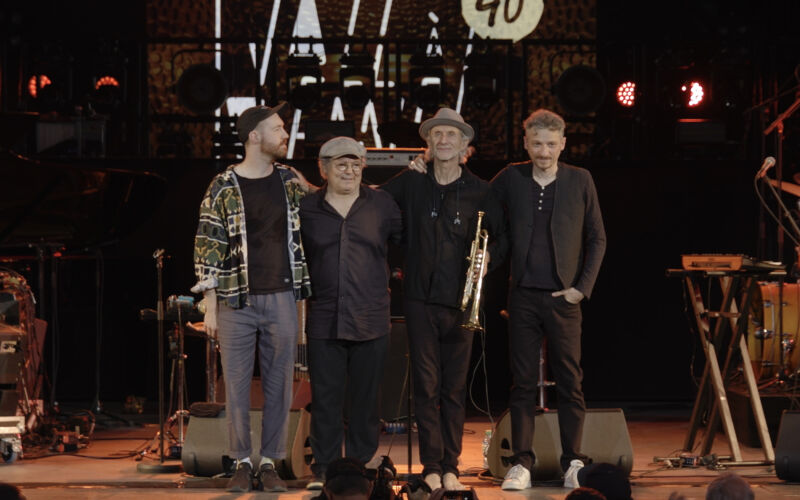 Carte Blanche Erik Truffaz | Jazz à Vienne 2021
At the end of the 1990s, Erik Truffaz released two discs in quick succession on the legendary Blue Note label, The Dawn (1998) and Bending New Corners (1999) which would reveal him as a leading innovator.

Inaugurating a hybrid sound, between the suspense of a film noir, the frantic rhythms of the British jungle music and jazz, they influenced a whole generation of young musicians who all over the world were going to rush into the breach opened by the trumpeter. and the other pioneers of electro-jazz.

Since then, this master of the trumpet has never ceased to draw inspiration from a groove tinged with dreaminess that has become his signature, from African rhythms to medieval vocal music, including electro and dub.

In October 2019, his latest grand cru, Lune Rouge, came out with his new quartet, whose freshness demonstrated that he remains a major sound pioneer of modern jazz.
Casting
Erik Truffaz (Trumpet)
Marcello Giuliani (Bass)
Benoit Corboz (Piano)
Arthur Hnatek (Drums)
Program
Erik Truffaz Quartet: Carte blanche
---
Recording: June 28 2021 - Vienne, France
Director:
Duration: 01:21
Would you like to see this program?