Documentary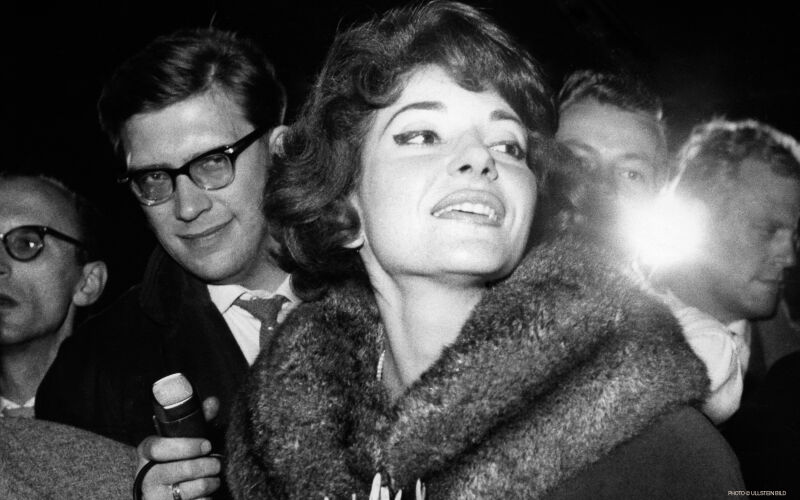 Magic Moments of Music – Maria Callas & Tosca
Next broadcasts

Wednesday, December 6 at 13:20 on Mezzo
Saturday, December 9 at 03:40 on Mezzo
Wednesday, December 13 at 11:45 on Mezzo
Monday, December 18 at 01:10 on Mezzo
The beginning of 1964 held a great surprise for the music world: Maria Callas returns to the opera stage as prima donna. Her "Tosca" at the Royal Opera House becomes a sensation. Not even the Beatles received more press coverage. All this, for an artist whose glorious career was said to be over, with the singer herself passing over to legend. It is no longer her performances, but her scandals that, are dominating the headlines. Unlucky in love with her billionaire boyfriend Aristotle Onassis, Maria Callas wants to show them all that the title of "Primadonna assoluta" is still rightfully hers. On condition that famed stage director Franco Zeffirelli takes on the production, the exceptional vocalist is prepared to take on the role of Tosca. Her fans queue outside the Royal Opera House in London's Covent Garden for four, even five nights. To get their hands on the sought-after tickets, they spend the freezing winter nights in sleeping bags and on fold up chairs. A British broadcaster has recorded the opera's second act. It is one of the most dramatic acts in opera history – to save the artist Cavaradossi from his torturer; Tosca ends up murdering the chief of police Scarpia. The film recording is one of the few opportunities to see Maria Callas on stage and witness her emotional dramatics and vocal competence.
Casting
Antonio Pappano (Conductor)
Maria Callas (Soprano)
Thomas Hampson (Baritone)
Kristine Opolais (Soprano)
Anna Prohaska (Soprano)
Rolando Villazón (Tenor)
---
Recording: January 1 2019
Director: Holger Preusse
Duration: 00:52
Would you like to see this program?