Dance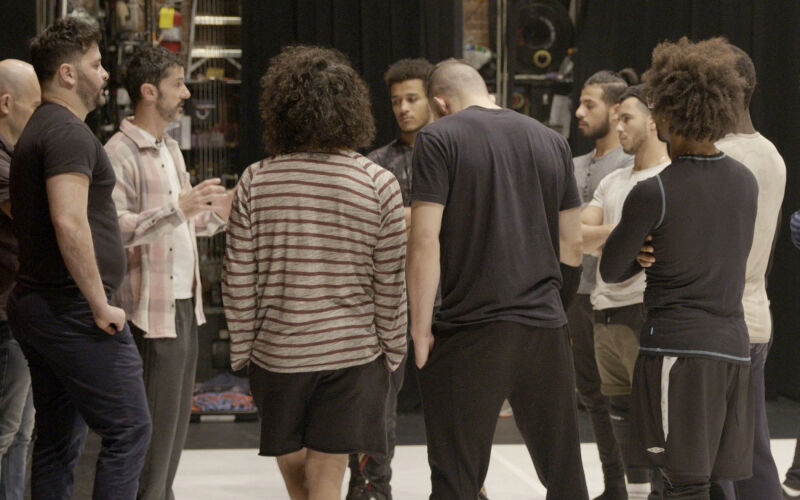 The unexpected on all fronts, Hervé Koubi
Trained at the Rosella Hightower International Dance Centre in Cannes and then at the Marseilles Opera, he became one of Claude Brumachon's artists at the Centre Chorégraphique national in Nantes, Karine Saporta at the Centre Chorégraphique national in Caen and Thierry Smits for the Compagnie Thor in Brussels.
In 2000 he produced his first project'Le Golem', in 2008 he undertook three choreographic trials based on three works: Coppélia, une fiancée aux yeux d'émail...', 'Les Suprêmes' and 'Bref séjour chez les vivants'.In 2010, he started a Mediterranean project interspersed with a number of first performances El Din' (2010-2011), 'Ce que le jour doit à la nuit' (2013), 'Des hommes qui dansent' (2014), 'Les nuits barbares' (2015), 'Les premiers matins du monde' (2016).
Hervé Koubi's dance is made up of poetry, nourished with calligraphy, with sculpture, influenced by street dancing such as hip-hop but also the contribution of artists coming from very different horizons. The choreographer's company is a reflection of this cultural blending.
We are going to set off on a voyage with Hervé Koubi and his company, who in January 2018 will begin a tour of the United States (including amongst other venues the prestigious Joyce Theater in New York) the French West Indies, and concluding at the Bolchoï Theatre in Moscow.
Casting
Hervé Koubi (Stage Direction)
Compagnie Hervé Koubi (Performer)
Program
The unexpected on all fronts, Hervé Koubi
A fim by Sonia Paramo
Co-authored by Bérengère Alfort and Sonia Paramo.
---
Recording: November 8 2016 - Opéra de Nice
Director: Sonia Paramo
Duration: 00:53
Would you like to see this program?