Classical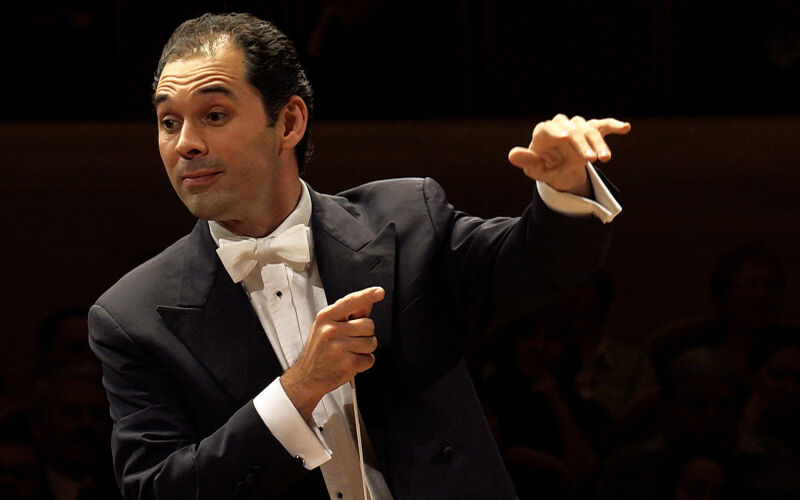 Tugan Sokhiev and the Orchestre National du Capitole de Toulouse: Berlioz's La Damnation de Faust
It's the year Berlioz! We are delighted to find Tugan Sokhiev and his Toulouse orchestra in La Damnation de Faust. This dramatic legend of the bouillonant Hector is performed by exceptional singers - soloists and choir.
Casting
Orchestre National du Capitole de Toulouse
Choeur du Capitole
Tugan Sokhiev (Conductor)
Sophie Koch (Mezzo-soprano) : Marguerite
Julien Veronese (Baritone) : Brander
John Relyea (Bass) : Méphistophélès
Marc Laho (Tenor) : Faust
Program
Hector Berlioz (1803 - 1869)
La Damnation de Faust
Légende dramatique in four parts

First part (Plaines de Hongrie)

Scène 1. Introduction
2. Ronde des Paysans
3. Marche Hongroise

Second part (Nord de l'Allemagne)

4. Faust seul dans son cabinet de travail. Chant de la Fête de Pâques
5. Faust. Méphistophélès
(La Cave d'Auerbach à Leipzig)
6. Chœur de Buveurs. Chanson de Brander.
Fugue sur le thème de la Chanson de Brander. Chanson de Méphistophélès
(Bosquets et prairies du bord de l'Elbe)
7. Air de Méphistophélès. Chœur de Gnomes et de Sylphes. Ballet des Sylphes
8. Chœur de Soldats. Chanson d'Étudiants

Third part (Dans la chambre de Marguerite)

9. Tambours et Trompettes sonnant la retraite. Air de Faust
10. Faust. Méphistophélès
11. Marguerite. Le Roi de Thulé
12. Evocation. Menuet des Follets. Sérénade de Méphistophélès avec Chœur de Follets
13. Duo
14. Trio et Chœur

Fourth part

15. Romance de Marguerite
16. Invocation à la nature
17. Récitatif et Chasse
18. La Course à l'Abime
19. Pandæmonium
20. Dans le Ciel
Libretto by Hector Berlioz and Almire Gandonnière from Gérard de Nerval's translation of Johann Wolfgang von Goethe's 'Faust'
First performance in Paris, Opéra-Comique, 6 December 1846
---
Recording: February 22 2019 - Halle aux Grains | Toulouse
Director: Jean-Pierre Loisil
Duration: 02:17
Would you like to see this program?