Classical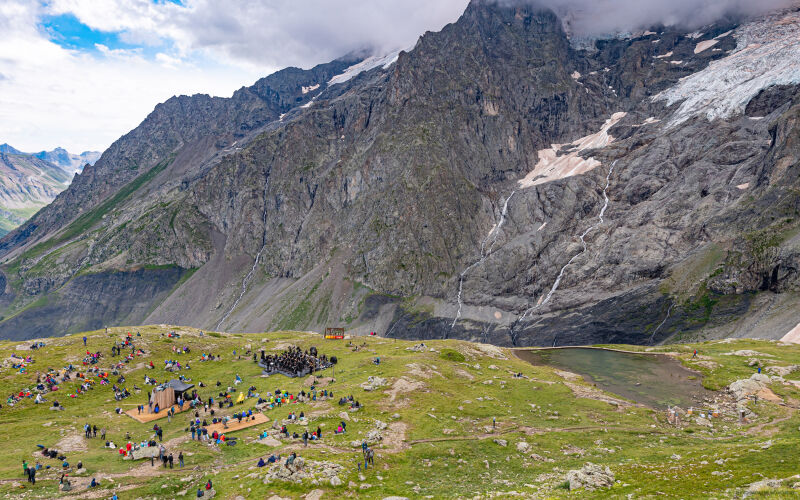 Messiaen: 'Et exspecto resurrectionem mortuorum' at La Meije
Casting
Le Balcon
Maxime Pascal (Conductor)
Program
Olivier Messiaen (1908 - 1992)
From Canyons to Stars – excerpt: Interstellar Call

Gérard Grisey (1946 - 1998)
Stèle

Olivier Messiaen
Et exspecto resurrectionem mortuorum

1 Des profondeurs de l'abîme, je crie vers toi, Seigneur : Seigneur, écoute ma voix !

2 Le Christ, ressuscité des morts, ne meurt plus ; la mort n'a plus sur lui d'empire

3 L'heure vient où les morts entendront la voix du Fils de Dieu...

4 Ils ressusciteront, glorieux, avec un nom nouveau - dans le concert joyeux des étoiles et les acclamations des fils du ciel.

5 Et j'entendis la voix d'une foule immense...
---
Recording: July 31 2022 - Festival Messiaen au Pays de La Meije
Director: Julien Ravoux
Duration: 00:49
Would you like to see this program?