Classical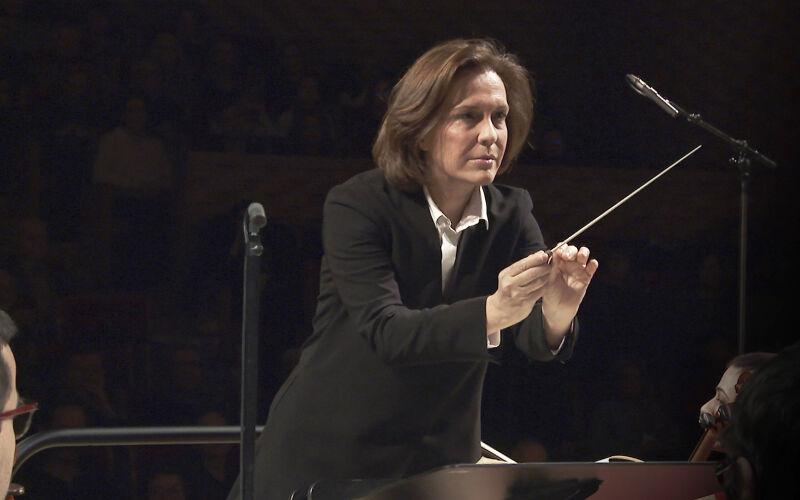 Laurence Equilbey, Insula Orchestra : Beethoven, Farrenc
Next broadcasts

Monday, January 1 at 21:20 on Mezzo
Tuesday, January 9 at 19:00 on Mezzo
Friday, January 12 at 07:50 on Mezzo
Wednesday, January 17 at 14:50 on Mezzo
Paralleling Beethoven's Triple concerto in C Major for piano, violin and cello, Insula orchestra pays tribute to the French composer Louise Farrenc, a talented artist whose unjustly neglected work was nonetheless acclaimed by her contemporaries, musicians and critics alike: La Belgique musicale wrote "A woman may indeed successfully walk the rocky path laid down by Haydn, Mozart or Beethoven". This performance of her third symphony is an opportunity to rediscover an important work of the Romantic period.
Casting
Insula Orchestra
Laurence Equilbey (Conductor)
Alexandra Conunova (Violin)
Natalie Clein (Cello)
David Kadouch (Piano)
Program
Ludwig van Beethoven (1770 - 1827)
Concerto for violin, cello, piano and orchestra in C major, Op. 56
I. Allegro
II. Largo
III. Rondo alla Polacca

Louise Farrenc (1804 - 1875)
Symphony no. 3 in G minor, Op. 36
I. Adagio — Allegro
II. Adagio cantabile
III. Scherzo. Vivace
IV. Finale. Allegro
---
Recording: February 17 2018 - Seine Musicale | Boulogne-Billancourt
Director: Marie Guilloux
Duration: 01:20
Would you like to see this program?